Zoar School Inn Bed & Breakfast
160 3rd St • P.O. Box 509 • Zoar, Ohio 44697 • Phone: 216-927-3700 • Cell: 330-324-2869 • info@zoarschoolinn.com
Copyright © Zoar School Inn Bed & Breakfast 2009. All Rights Reserved.

This splendidly appointed room provides the ultimate hideaway! King-sized bed with primitive couch, ample sitting area with fireplace, flatscreen television and DVD; private fridge, separate shower and large Jacuzzi tub tucked beneath a romantic window, all combine to create paradise under the stars.
Gaze out of the shuttered windows and imagine yourself back in time. Air-conditioned comfort, spacious elegance and utter privacy. Ideal for
your getaway.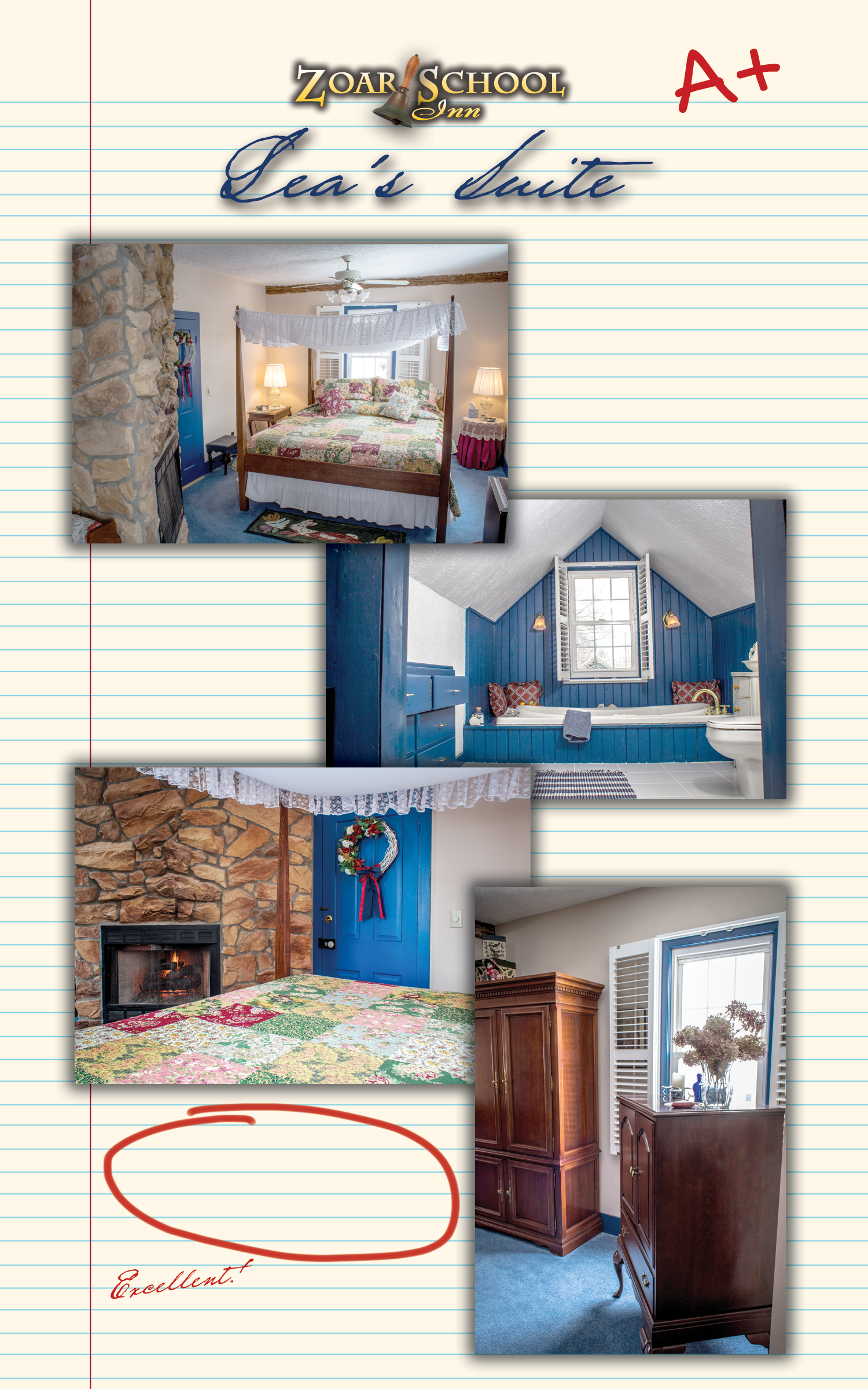 Teacher's Pet SPECIAL $179
Based on 2 person occupancy.
Payment by: Check in Advance or Cash​