Zoar School Inn Bed & Breakfast
160 3rd St • P.O. Box 509 • Zoar, Ohio 44697 • Phone: 216-927-3700 • Cell: 330-324-2869 • info@zoarschoolinn.com
Copyright © Zoar School Inn Bed & Breakfast 2009. All Rights Reserved.

Teacher's Pet SPECIAL $179
Based on 2 person occupancy.
Payment by: Check in advance or Cash​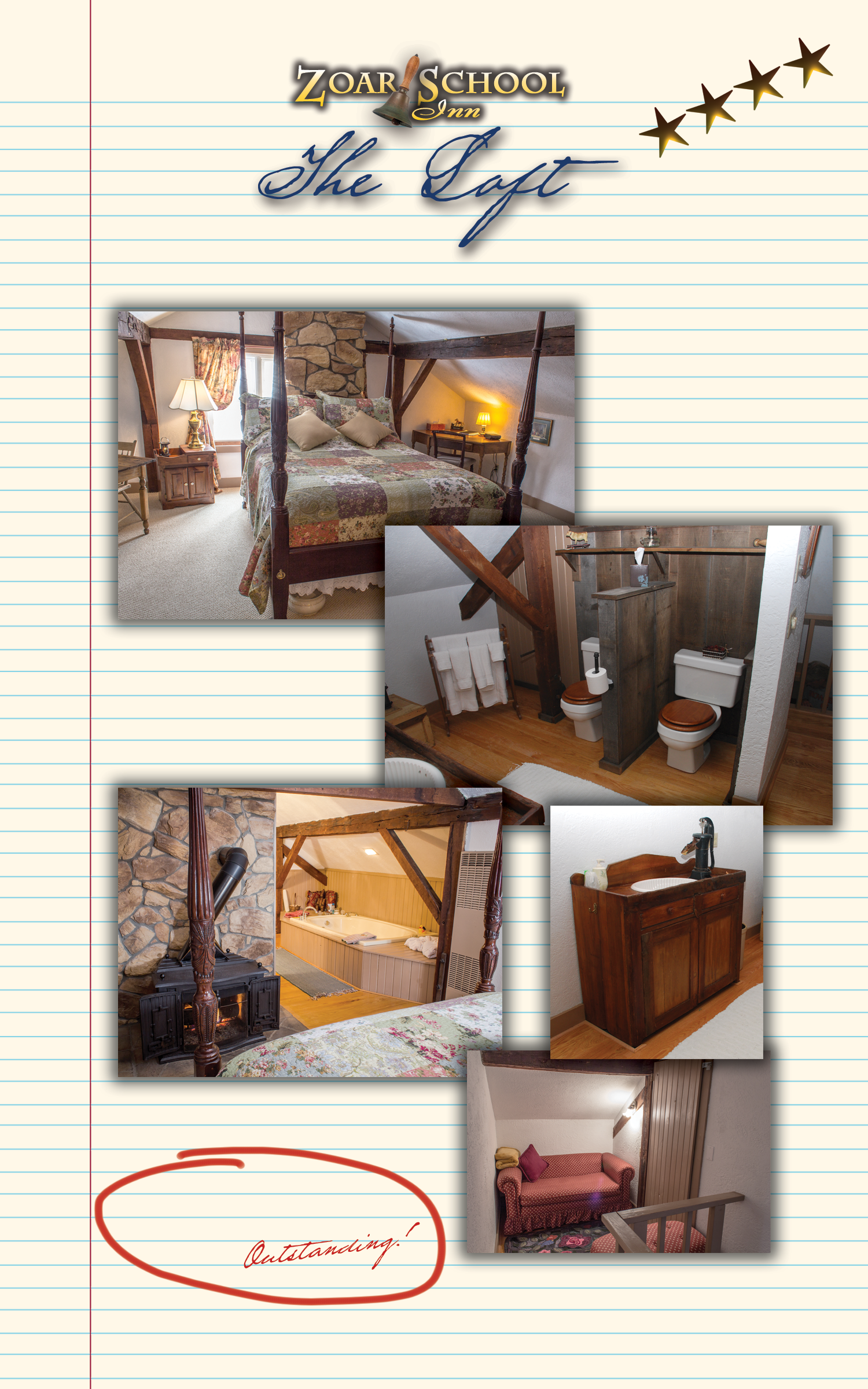 This room, offers a comfortable sitting area for reading and a cuddle, beside the fireplace enjoy your wine and cheese at the table; flatscreen television and DVD player. The bath area provides a private Jacuzzi bath & hand held shower, ensuite refrigerator.
A Queen-size 4 poster Rice bed under luxurious bedding sets the tone for your romantic getaway. ​A storybook setting for
anyone in love. Table with chairs for a nibble with wine.